Setup Microsoft 365 (Outlook)
---
This guide describes how you can connect a Microsoft 365 or Outlook online account with Confluence Server/Data Center.
Since the 1th of October 2022 Microsoft requires all applications to use OAuth (modern authentication). So you can no longer use app passwords or your normal password. Luckily Microsoft makes it really easy so switching to OAuth should take you less than 5 minutes.
To follow this guide you will need administrative rights. If you are not a Confluence Administrator you will need to ask a Confluence admin of your organization to do the steps for you.
Connect mailto.wiki with your Microsoft 365 (Outlook) account
---
If you are not already on the configuration page of mailto.wiki, go to the configuration page (see Getting Started).

In the Inbound Server Settings or the Outbound Server Settings click on "Microsoft 365 / Outlook". Then enter your username that you use to sign into your mail account into the "Username" field. Finally click on "Login to office365".
---

---
This should open a new tab or window. The dialog will display a code and a link. Copy the code to your clipboard and then click on the link.
---

---
A new tab or window should open with a dialog that will ask you for your code. Enter the code from the previous step and click on "Next".
---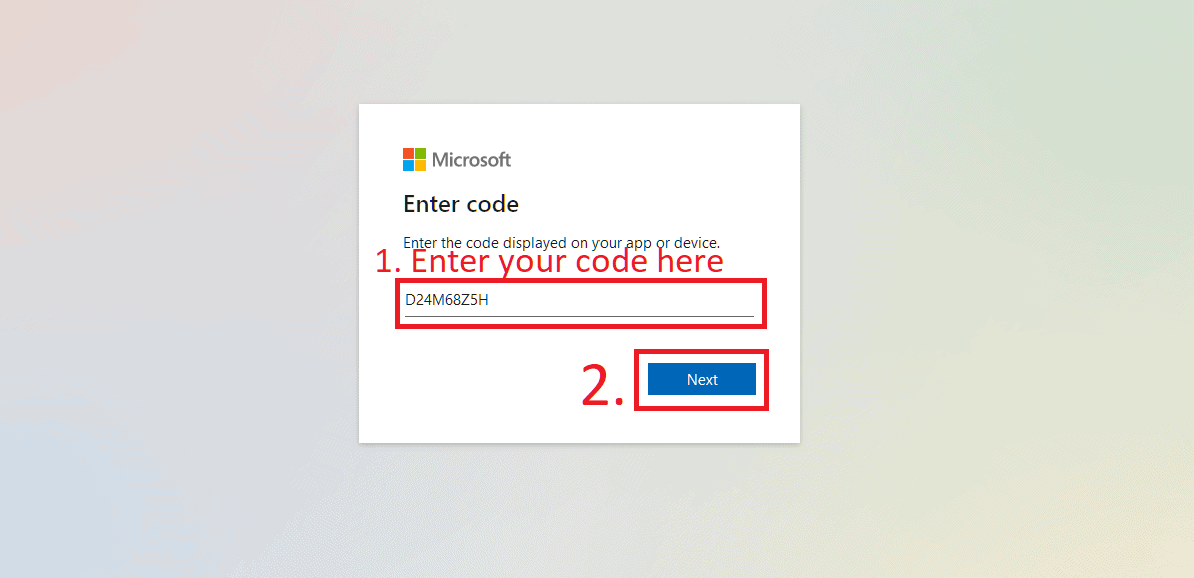 ---
---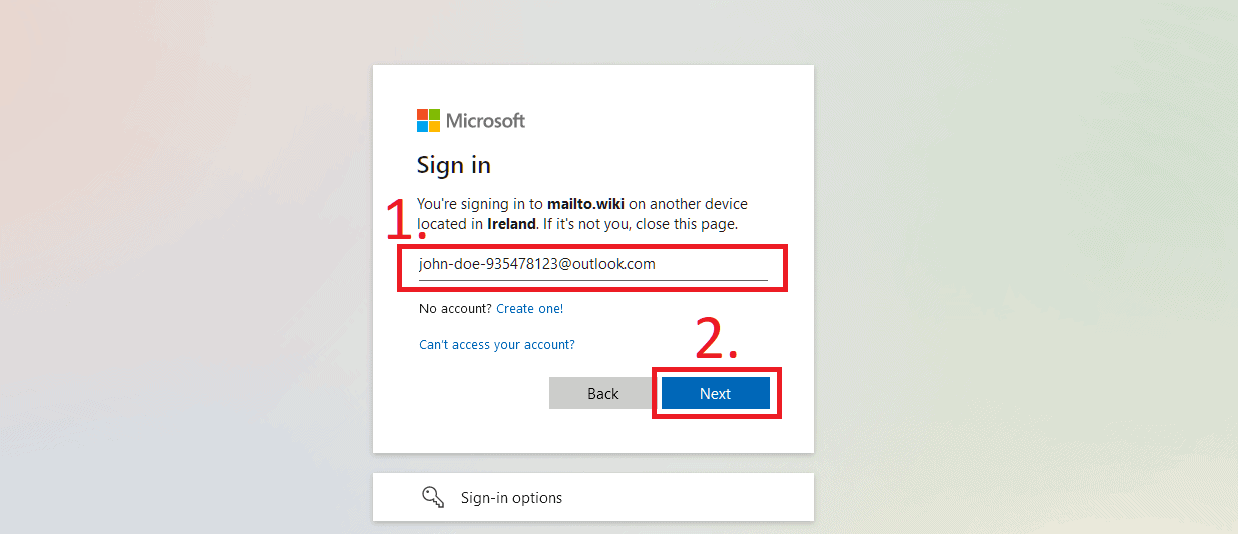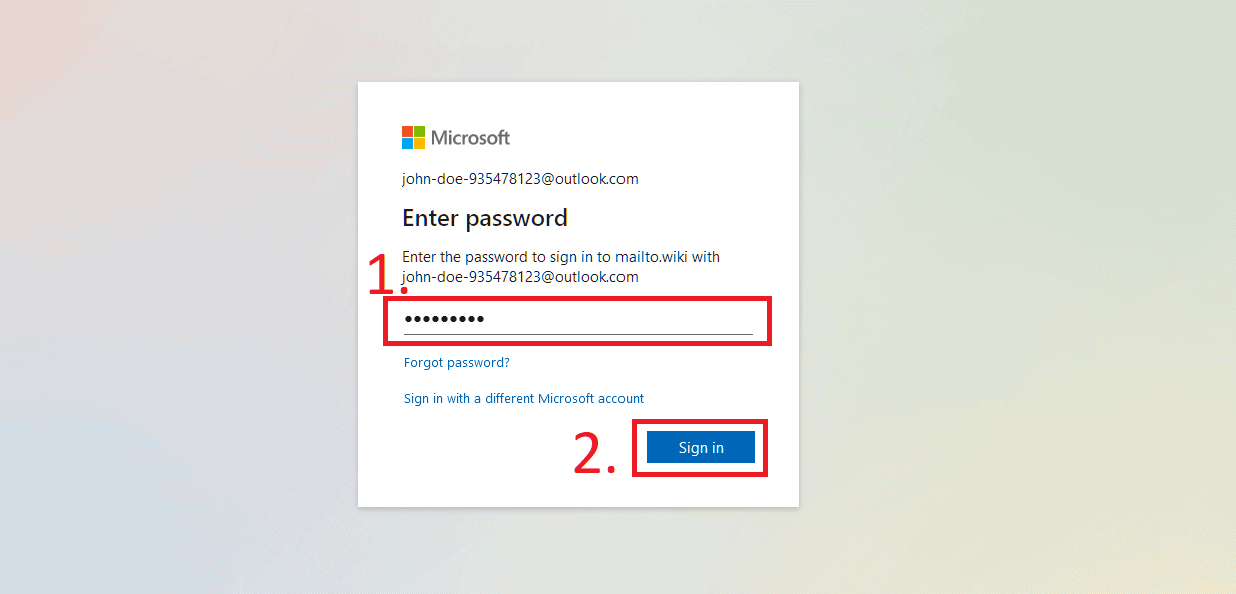 ---
Microsoft will ask you if you want to give mailto.wiki access to your mail account confirm by clicking on "Yes".
---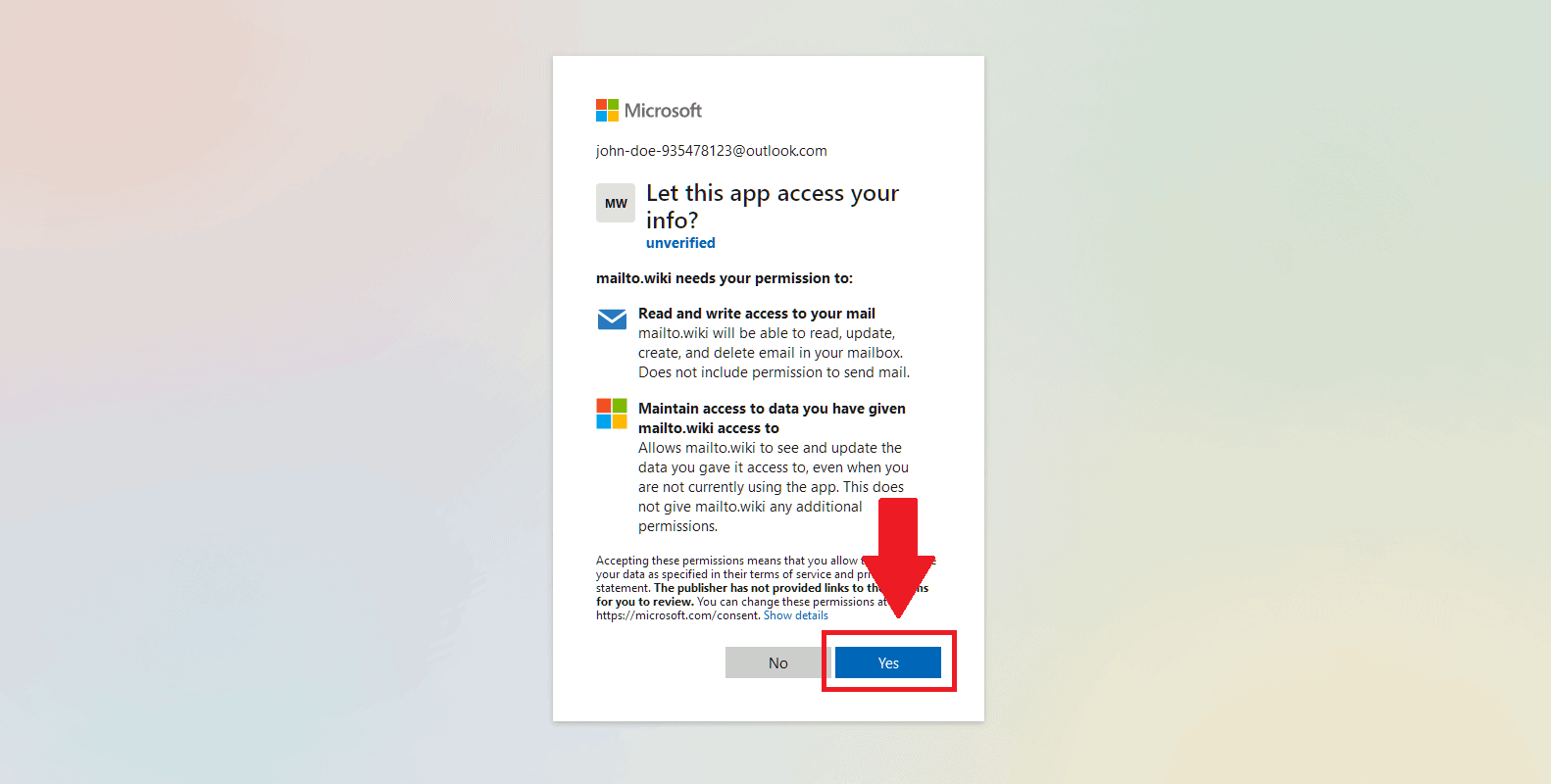 ---
You should now see a success message from Microsoft. Please close this tab or window.
If something went wrong make a screenshot and send a message to support@mailto.wiki to get help.
---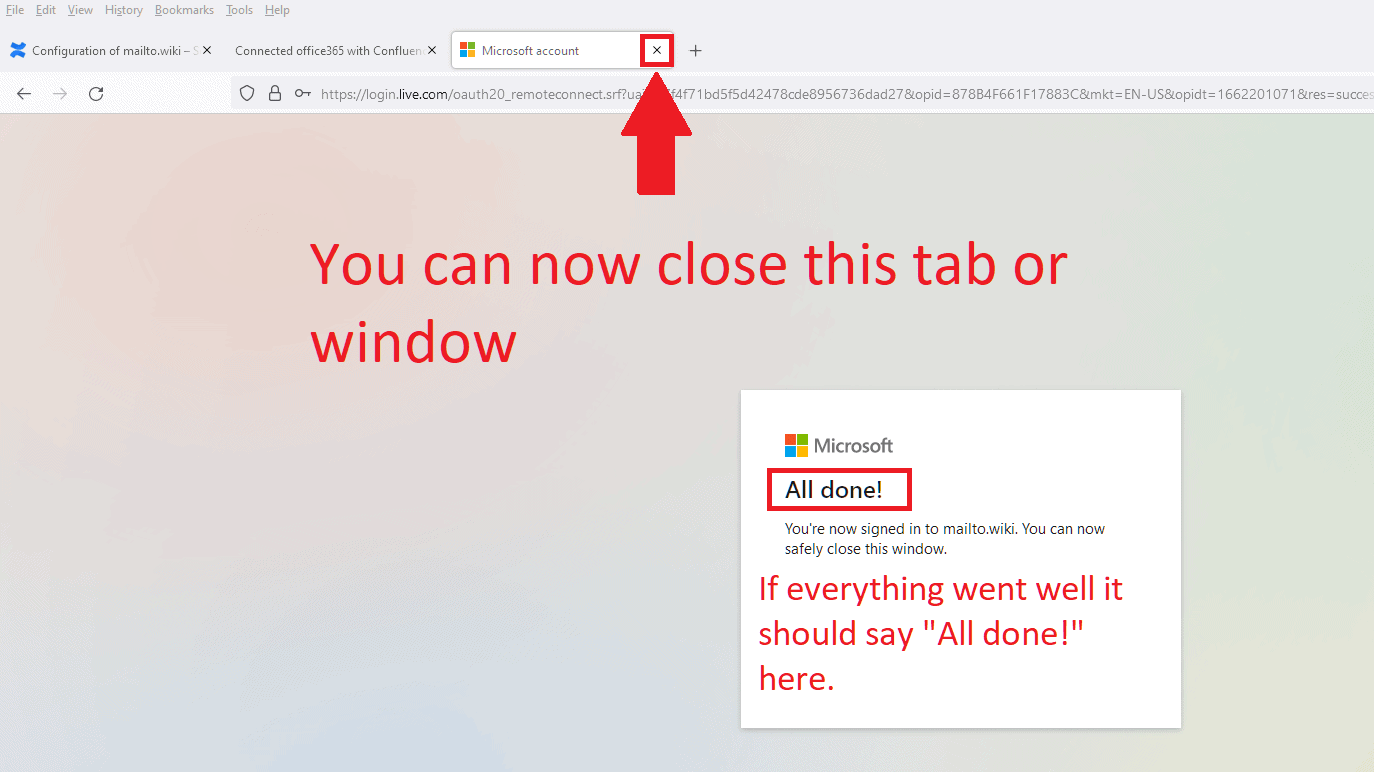 ---
The tab/window with the code and link should now also have changed and should display a success message. You may need to wait a few seconds for it to change. Also close it and return to the mailto.wiki configuration page.

If something went wrong make a screenshot and send a message to support@mailto.wiki.
---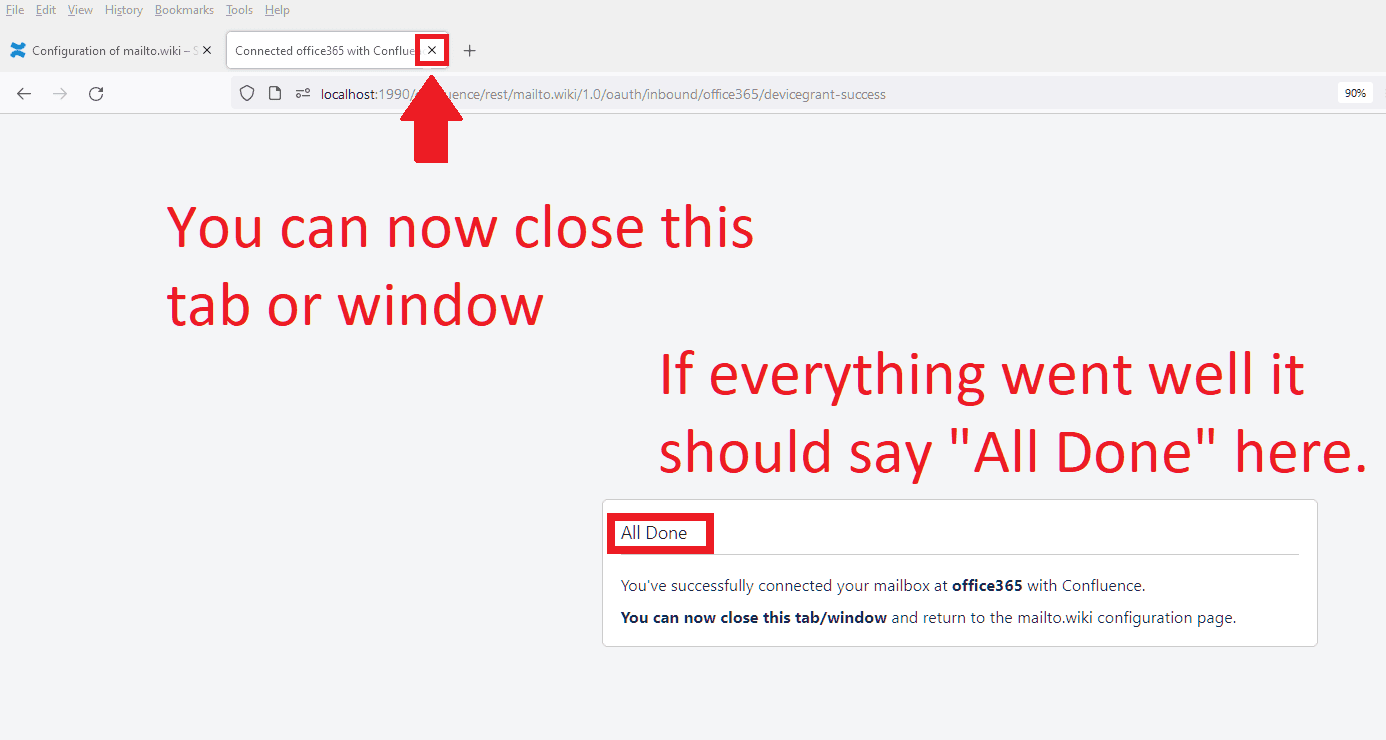 ---
You are now successfully connected to your mail account. After waiting 10 seconds the configuration screen should now show you as logged in. Don't forget to save your settings by clicking on the "Save Settings" button.
---

---
You now know how to connect Microsoft 365 or other Outlook online accounts with mailto.wiki. You can use the same account for the Inbound and Outbound Server Settings, just repeat the process. After 90 days of inactivity or in some other circumstances Microsoft will automatically log you out. If you suddenly stop receiving emails in Confluence, please go back to the configuration page and check that you're still logged into your account.
If you experience any issues don't hesitate to write to support@mailto.wiki.
---