Setup Microsoft 365 (Outlook)
This guide provides instructions on connecting a Microsoft 365 or Outlook online account with Confluence Server/Data Center.
Starting from October 1st, 2022, Microsoft mandates the use of OAuth (modern authentication) for all applications. Consequently, app passwords or regular passwords can no longer be used.
To proceed with this guide, you must have administrative rights. If you are not a Confluence Administrator, kindly request assistance from a Confluence admin within your organization to complete the following steps.
Connect mailto.wiki with your Microsoft 365 (Outlook) account
If you haven't accessed the configuration page of mailto.wiki yet, please navigate to the configuration page (refer to the Getting Started section for instructions).
Within the Inbound Server Settings or the Outbound Server Settings, locate and select "Microsoft 365 / Outlook". Enter the username you use to sign into your mail account in the "Username" field. Lastly, click on "Login to Office 365" to proceed.

This action will open a new tab or window. The dialog will show a code and a link. Please copy the code to your clipboard and then click on the provided link.

A new tab or window will open, displaying a dialog that will prompt you to enter your code. Please enter the code from the previous step and click on "Next" to proceed.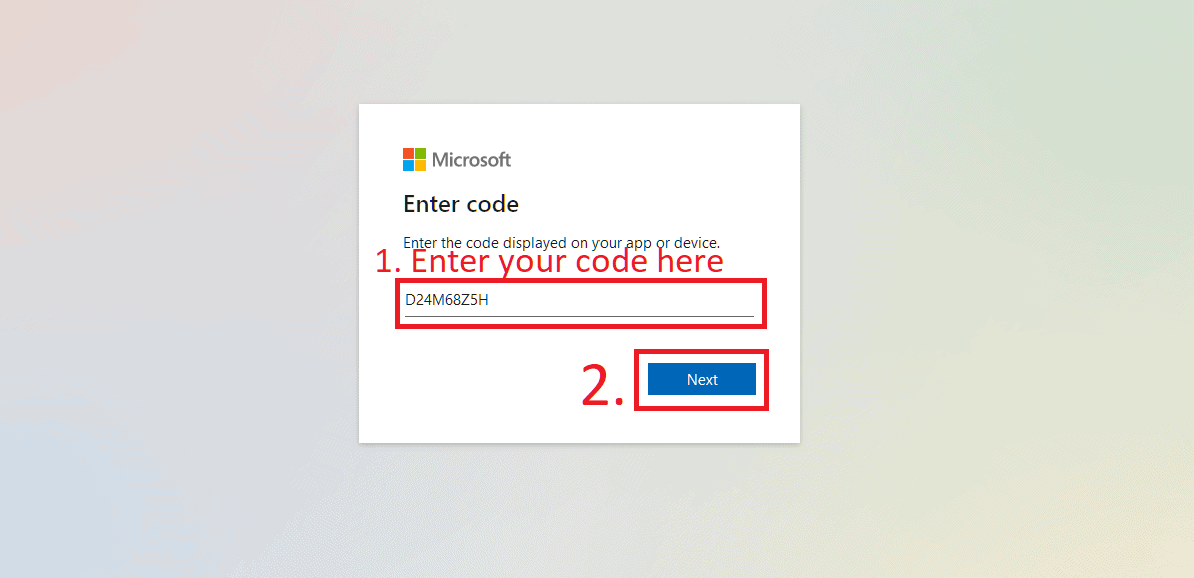 Log into your account.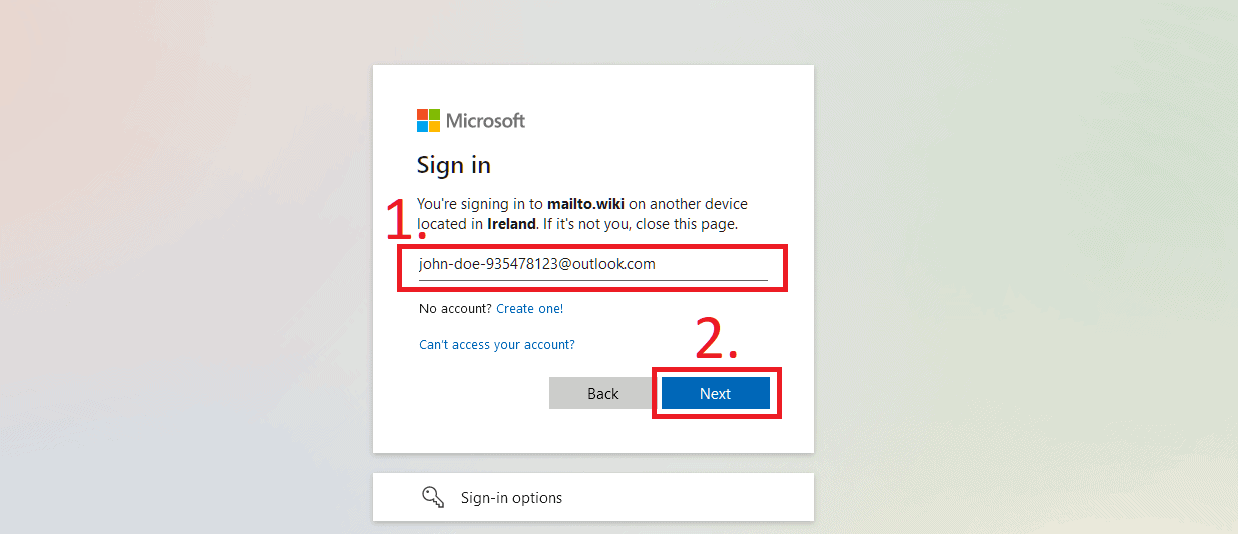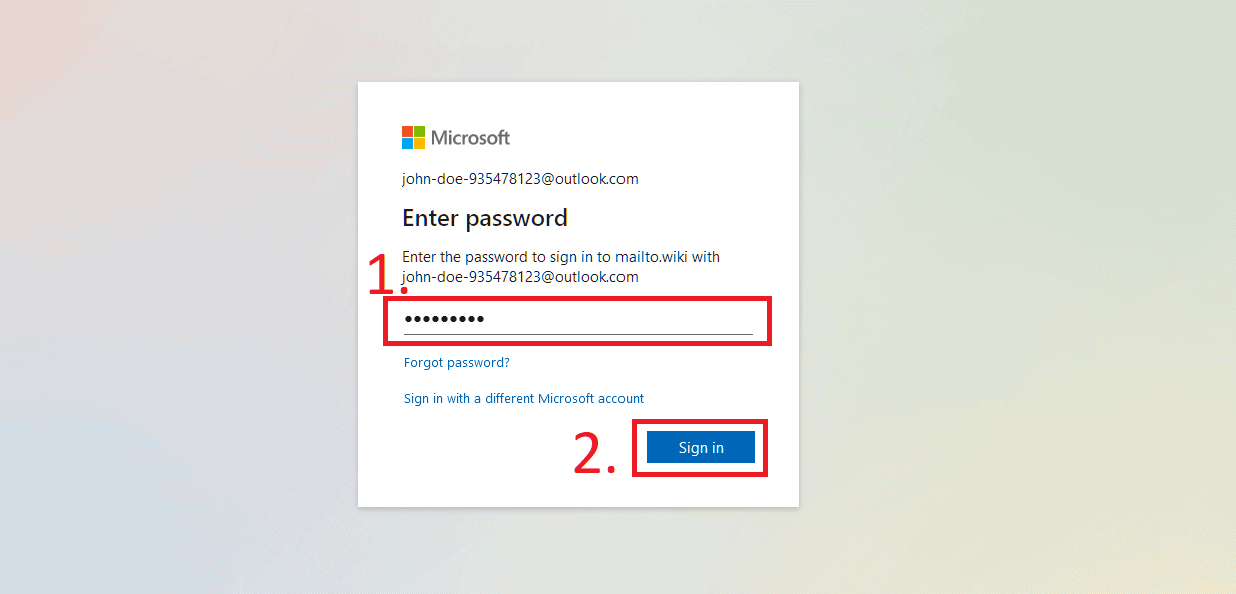 Microsoft will prompt you with a message asking if you want to grant mailto.wiki access to your mail account. Please confirm by clicking on "Yes".
In some cases, instead of the "Let this app access your info?" screen, you may encounter a "Need admin approval" screen. If this occurs, please follow the instructions provided below. It's also possible that you may not see this screen and are directly redirected to the "All done" screen. If that is the case, you can simply skip this step.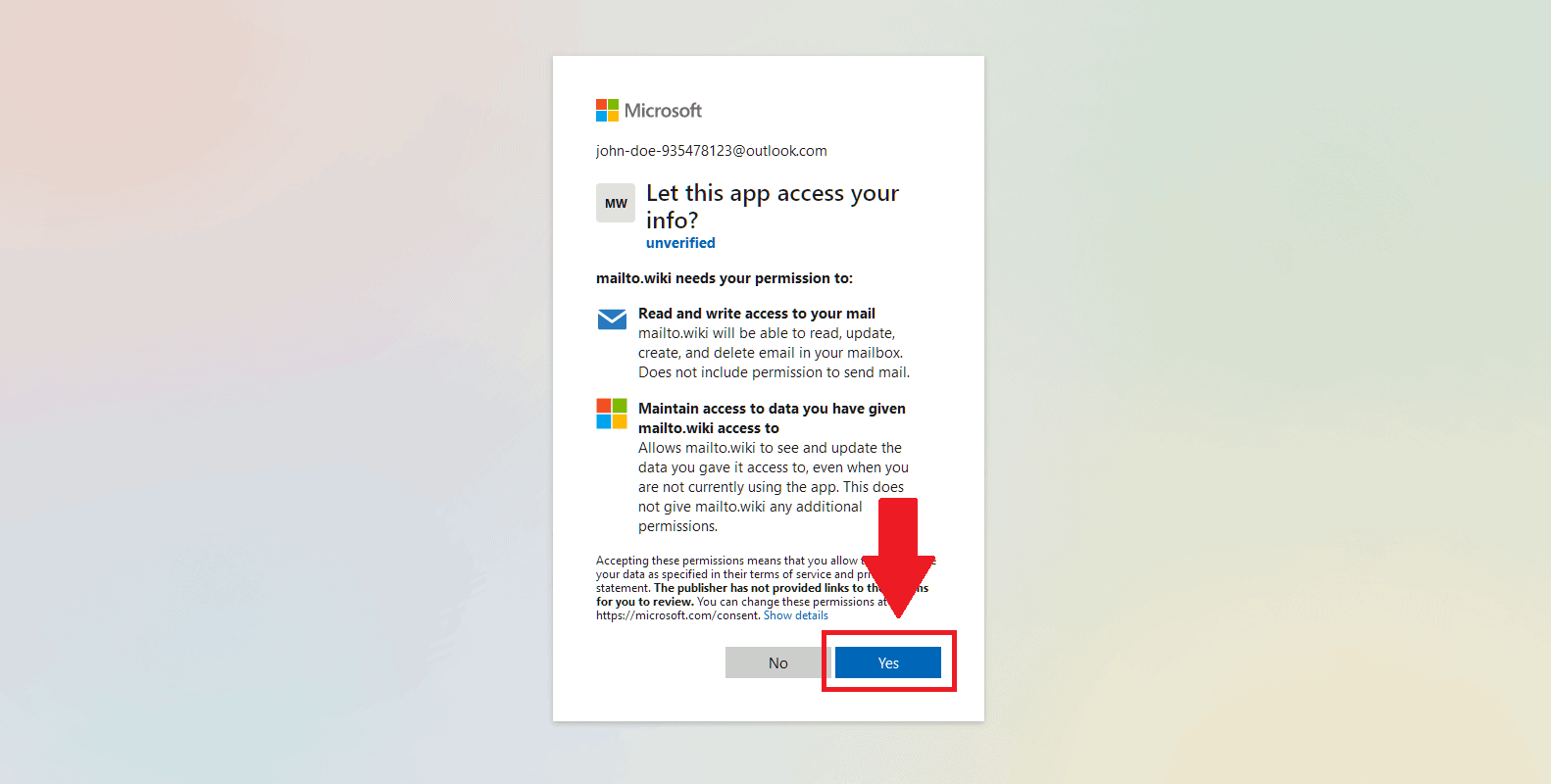 Once you see a success message from Microsoft, you can proceed to close the tab or window.
If you encounter any issues or if something went wrong during the process, please take a screenshot of the error and send a message to support@mailto.wiki for assistance.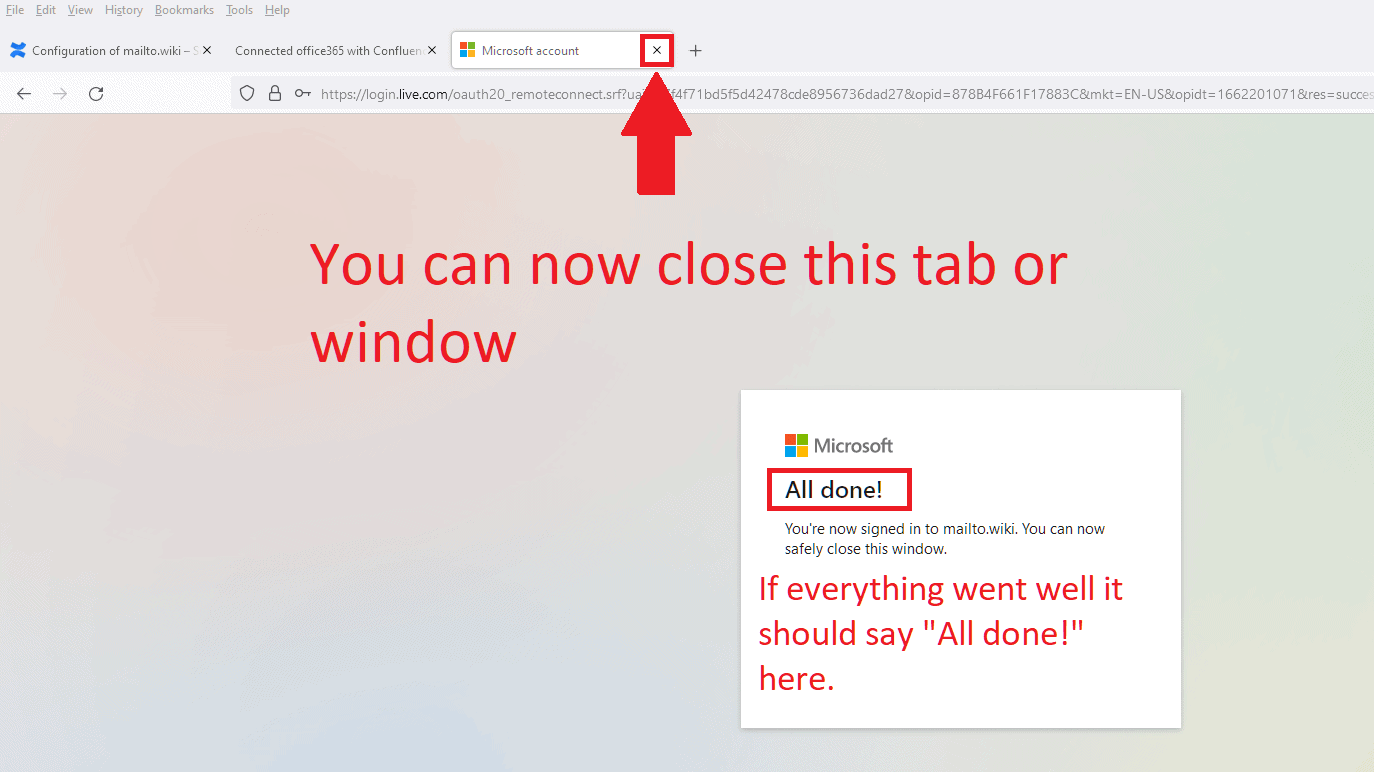 After a few seconds, the tab or window that displayed the code and link should now show a success message. Please wait for the page to update accordingly, and then proceed to close the tab or window. Once closed, return to the mailto.wiki configuration page to continue the setup process.
If any issues occurred or if something went wrong, please take a screenshot of the error message and send it to support@mailto.wiki for further assistance.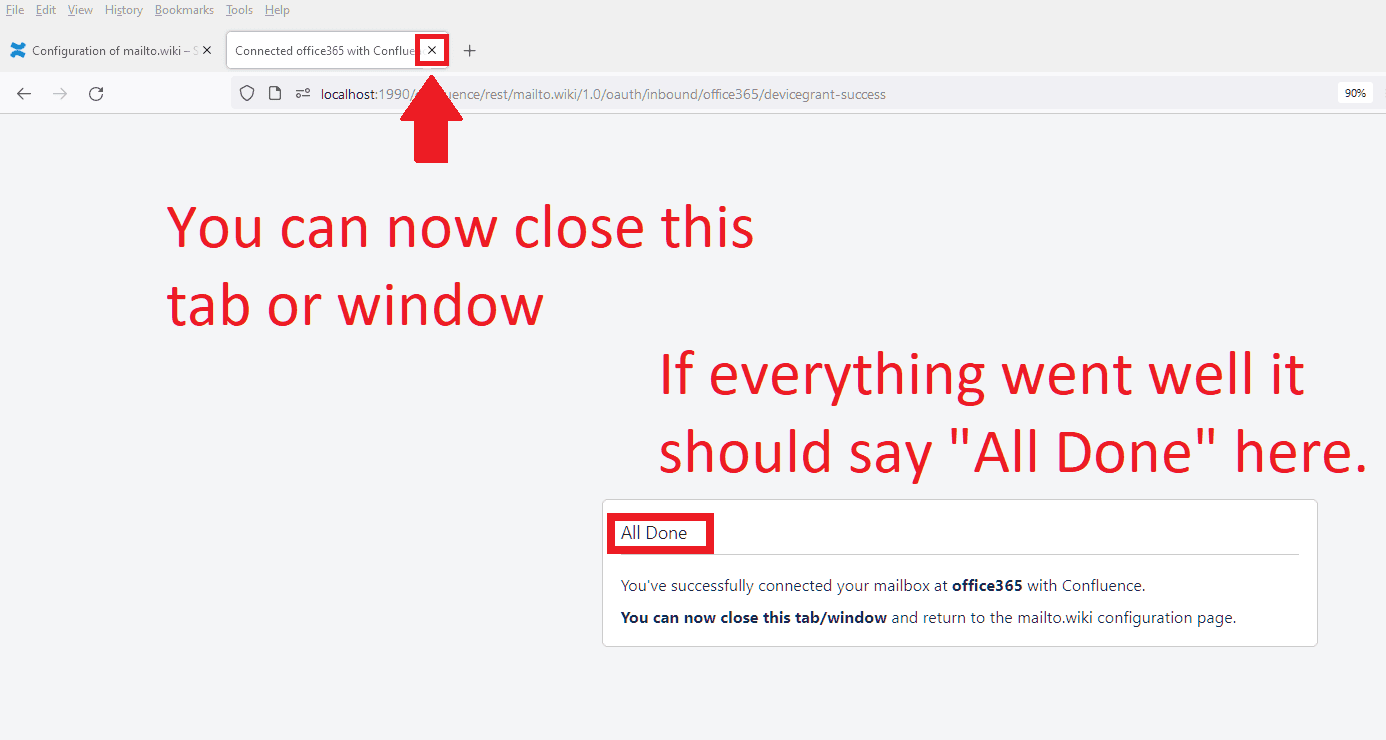 You are now successfully connected to your mail account. After waiting 10 seconds, the configuration screen should show you as logged in. Don't forget to save your settings by clicking on the "Save Settings" button.


How to Handle "Need Admin Approval"
During the setup process, you might come across a message titled "Need Admin Approval". Encountering this message indicates that your organization must first approve the use of Mailto.Wiki. Only after this approval can you proceed to connect your mailbox to Mailto.Wiki.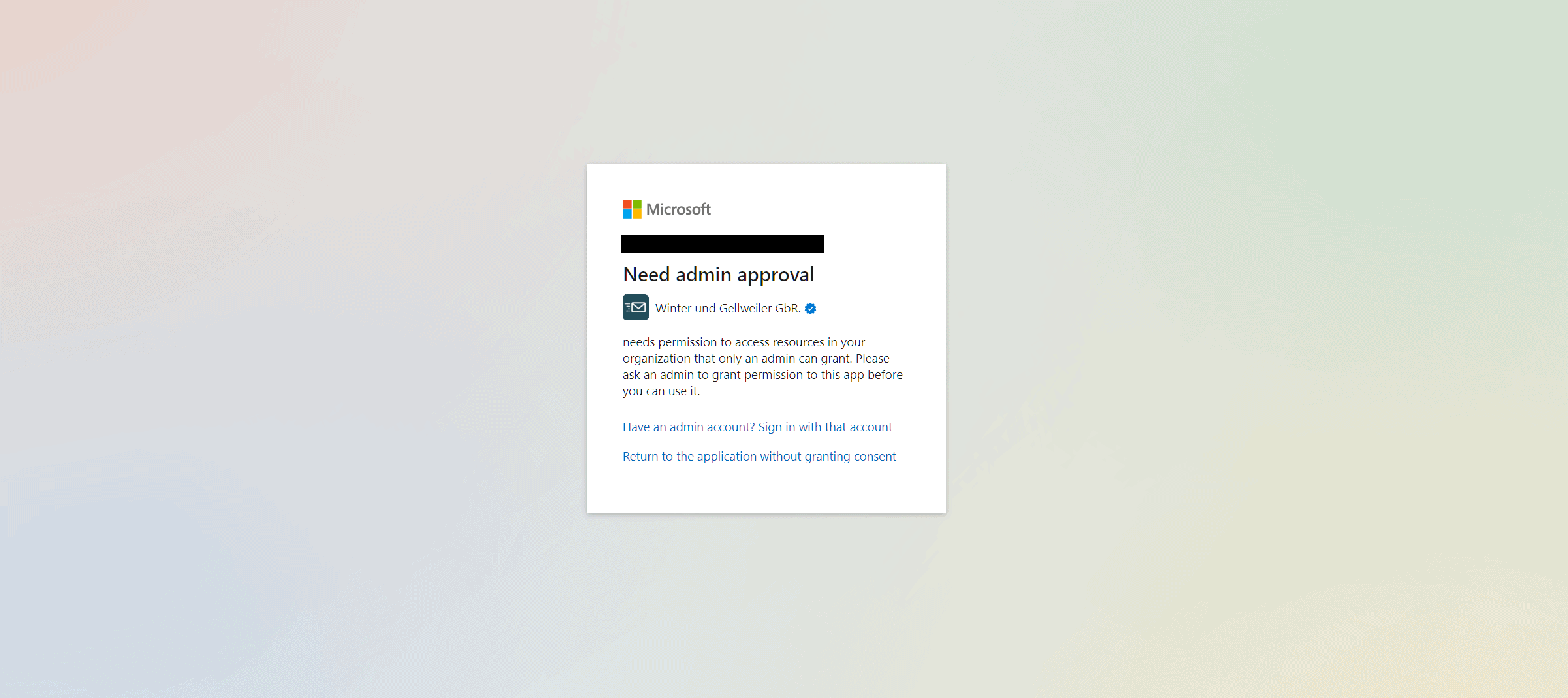 To resolve this issue, visit the following URL: https://login.microsoftonline.com/common/adminconsent?client_id=ee6572ea-c637-49cf-a305-f630744f3eab and log in with an Office 365 admin account. If you're not an Office 365 admin in your company, please send this link to one of your Office 365 admins and ask them to grant consent for you.
When visiting the link, you should see a "Permissions requested" screen. Click on Accept.

If all steps have been followed correctly, you will be redirected to the Mailto.Wiki website, where a success message should be visible to you.

However, approval takes time to take effect, so please wait for 30 minutes. After waiting, initiate the login process again, and you should now be able to log in successfully.
Pitfalls to Avoid
Ensure the email address you've entered in the Username field is correct. If it's not, Mailto.Wiki will not work, even if you're logged in.
Remember to log in with the same account you entered in the Username field. It's common for users to mistakenly log in with their admin account after resolving the "Need Admin Approval" message. If you're unsure, please log out and then log back in.
A majority of issues can be resolved by simply logging out and logging back in.
Conclusion
You now understand how to connect Microsoft 365 or other Outlook online accounts with Mailto.Wiki. You can use the same account for both Inbound and Outbound Server Settings; just repeat the process. Note that after 90 days of inactivity or under certain circumstances, Microsoft will automatically log you out. If you suddenly stop receiving emails in Confluence, please return to the configuration page and ensure you're still logged into your account.
Should you experience any issues, don't hesitate to contact us at support@mailto.wiki.