After you have successfully installed the add-on you will need to make a few basic configuration settings before you can send your first email to Confluence.
To follow this guide you will need administrative rights. If you are not a Confluence administrator you will need to ask a Confluence admin of your organization to do the steps for you.
---
Step 1 - Go to the Configuration Page
Go to the Confluence Welcome Page or any other page in Confluence. In the menu bar at the top of your screen click on Apps. Then select Manage apps from the drop-down.
---

---
Step 2 - Register an email address
---
You should now see the configuration page for the add-on.
---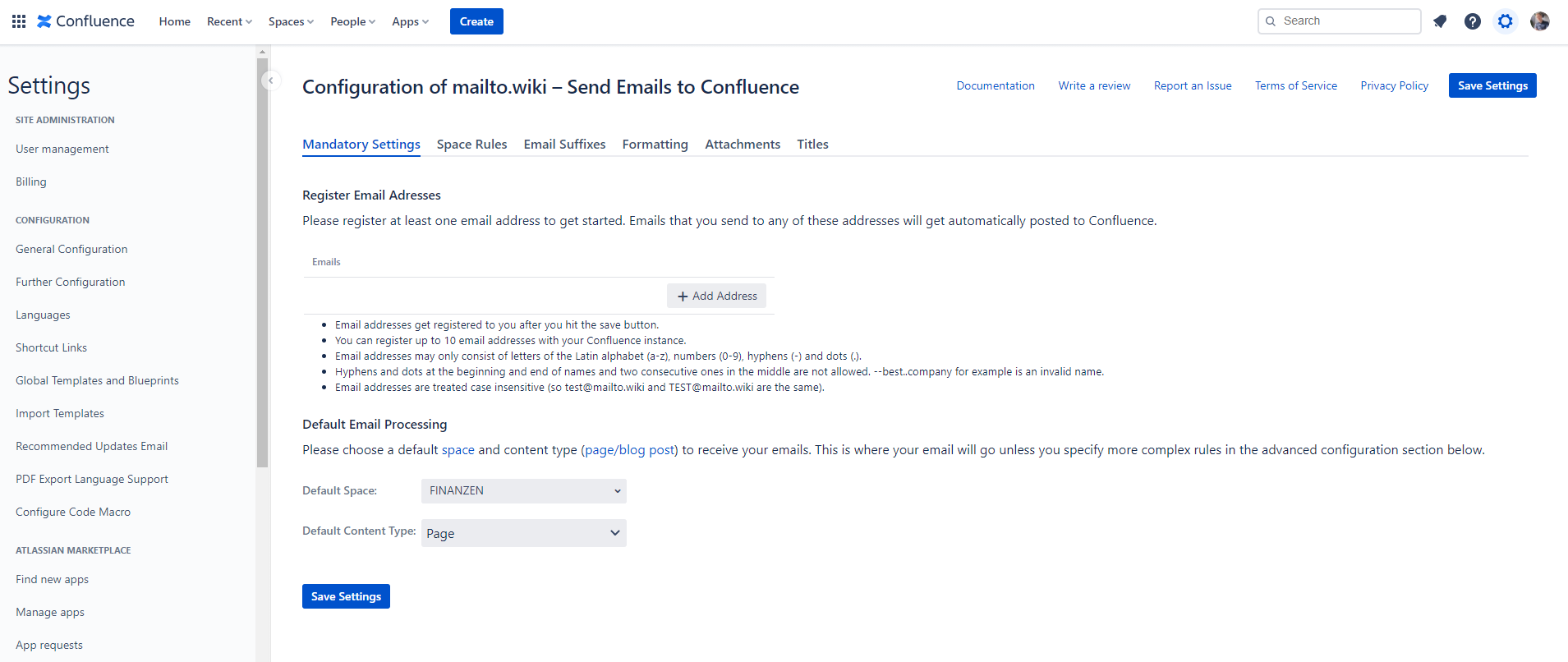 ---
---
Before you can send your fist email you will have to do three things: register an email address, set the default space and the default content type.
Every email that you send to one of your registered emails will be automatically inserted into your default space as a page or blog post depending on what you configured as default content type. You can think of the default space as your INBOX.
To register an email address you need to click on the + Add Address Button.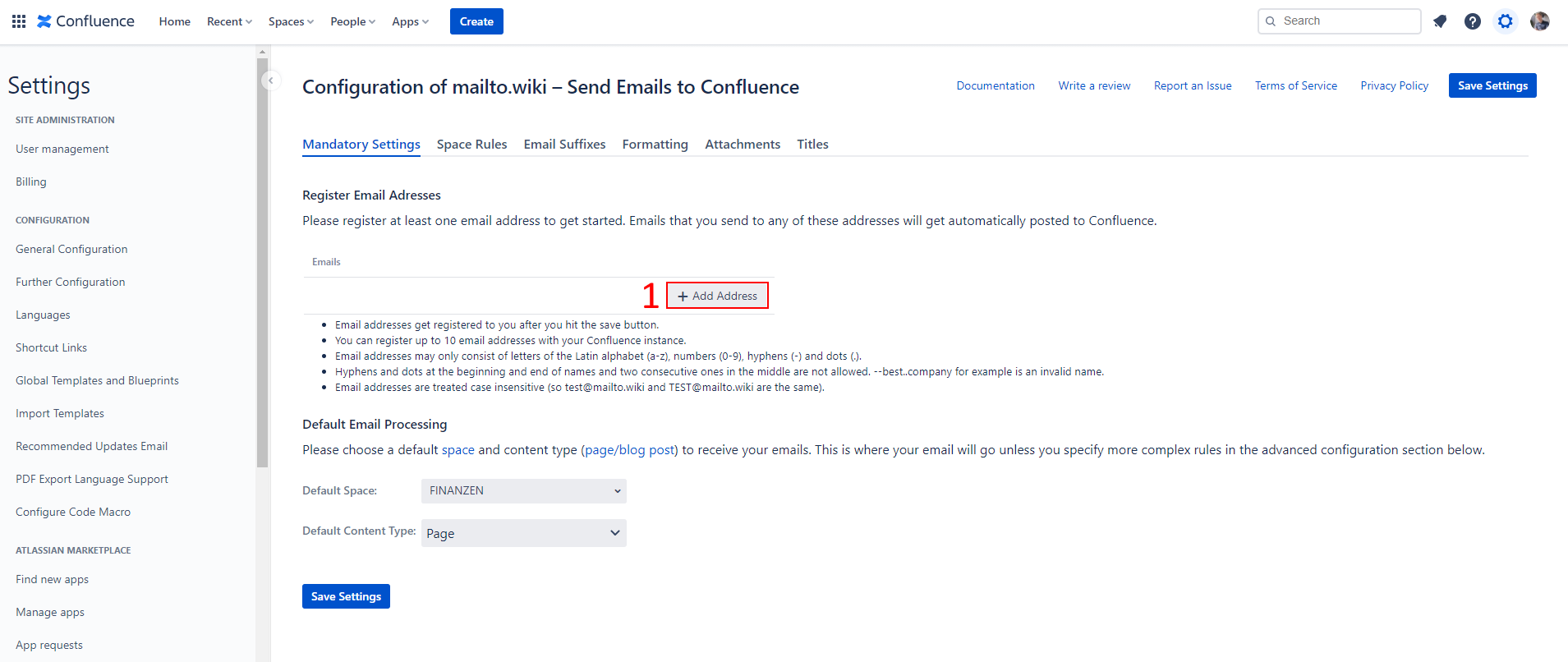 ---
A text field will appear. Type in a name of your email address. Once you have decided on a name, click on one of the Save Settings buttons. After a short moment you will receive feedback whether the email address was registered successfully or not.
---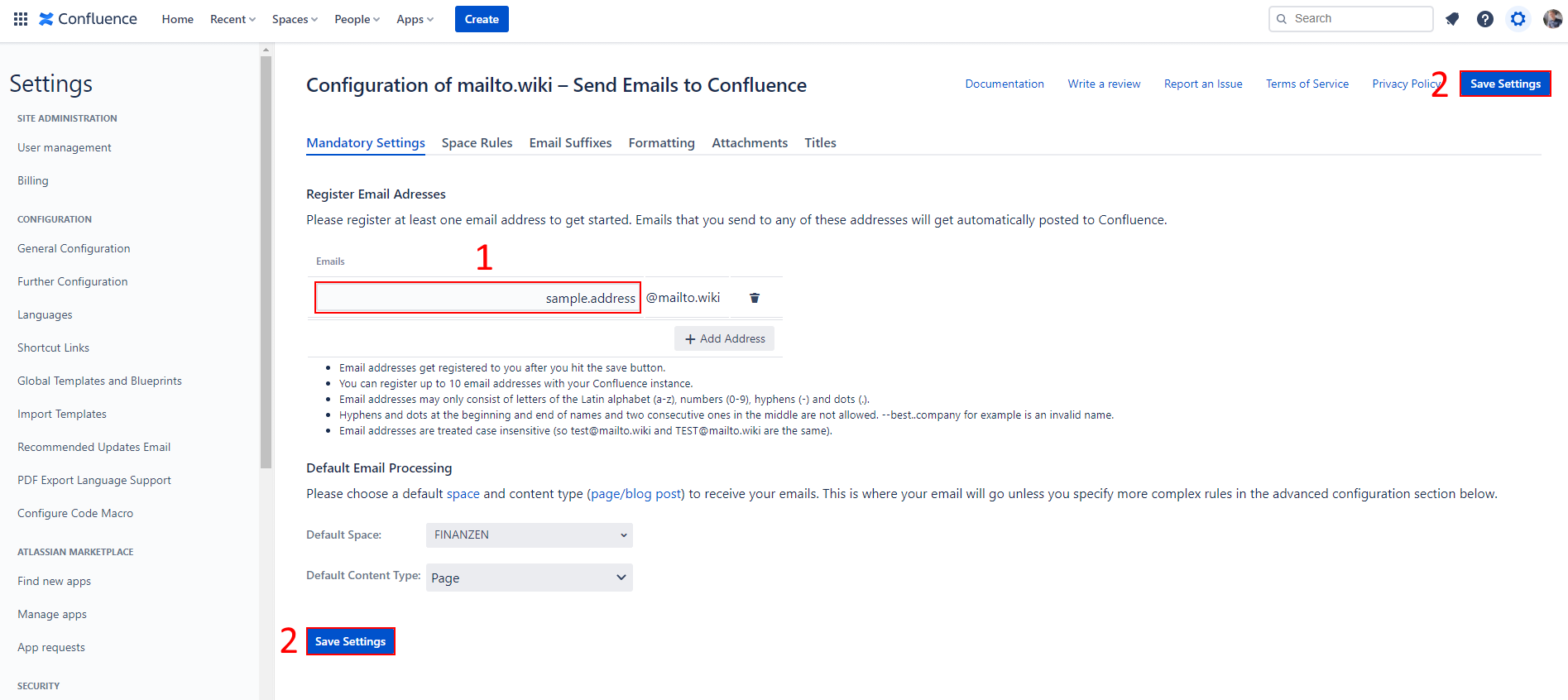 ---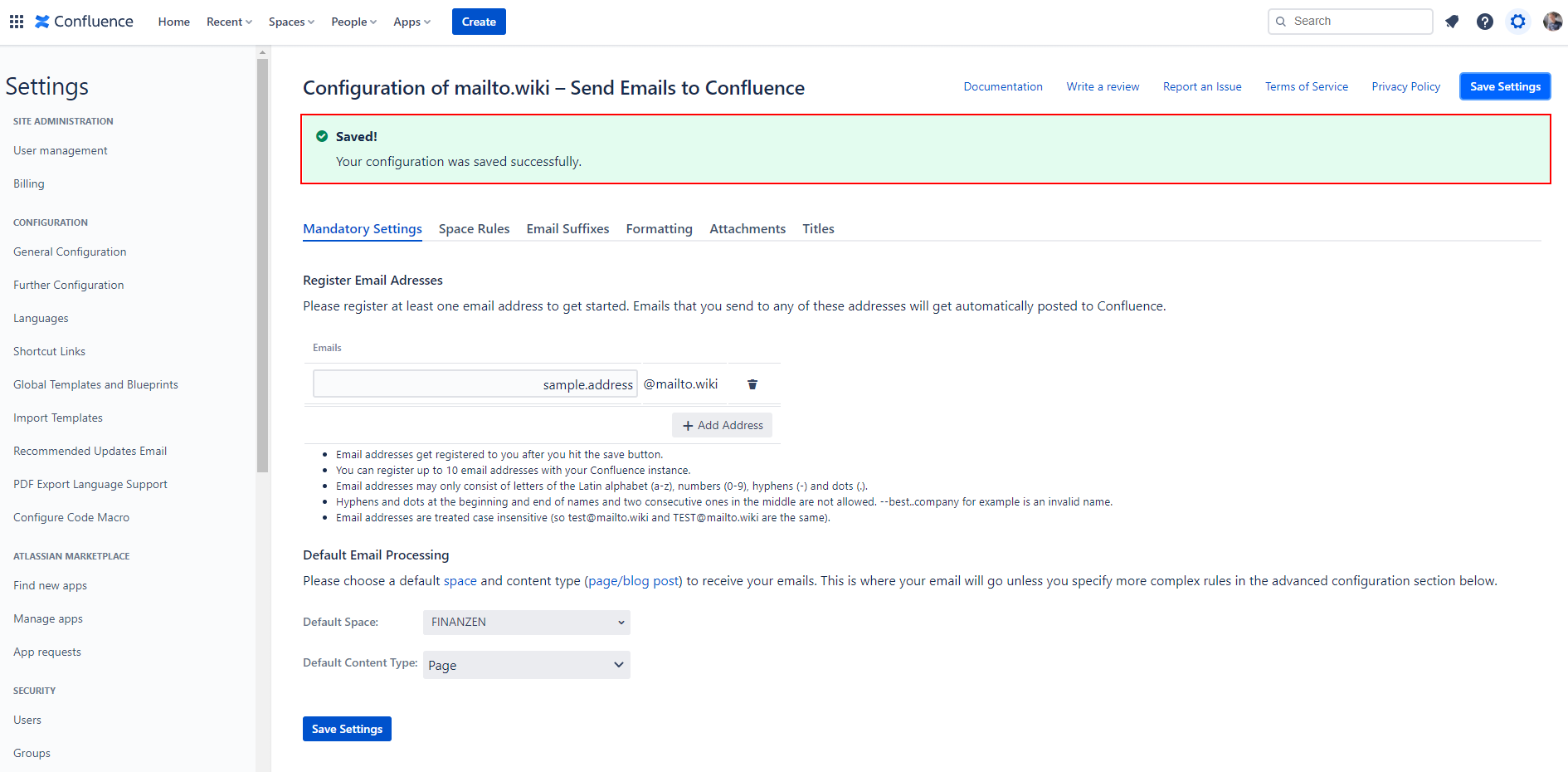 ---
In case of errors a meaningful error message, like "email address confluence@mailto.wiki is already registered to another customer" should appear. Correct the errors and try again by clicking on of the Save Settings button.
---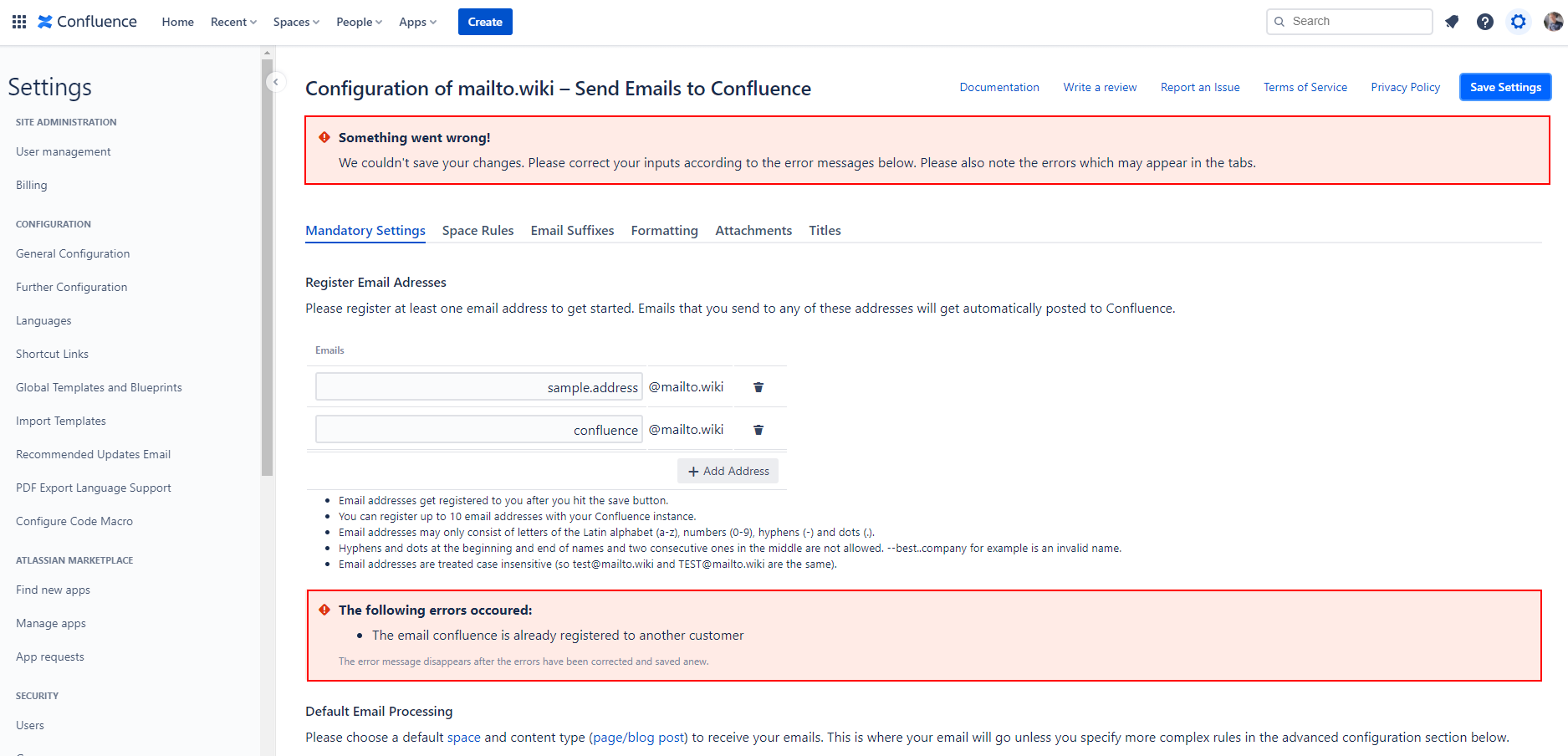 ---
After you registered at least one email address successfully you are able to Email for Confluence. As already mentioned these get inserted in the default space. As the default space is set automatically during installation make sure to change it to a space of your choice.
---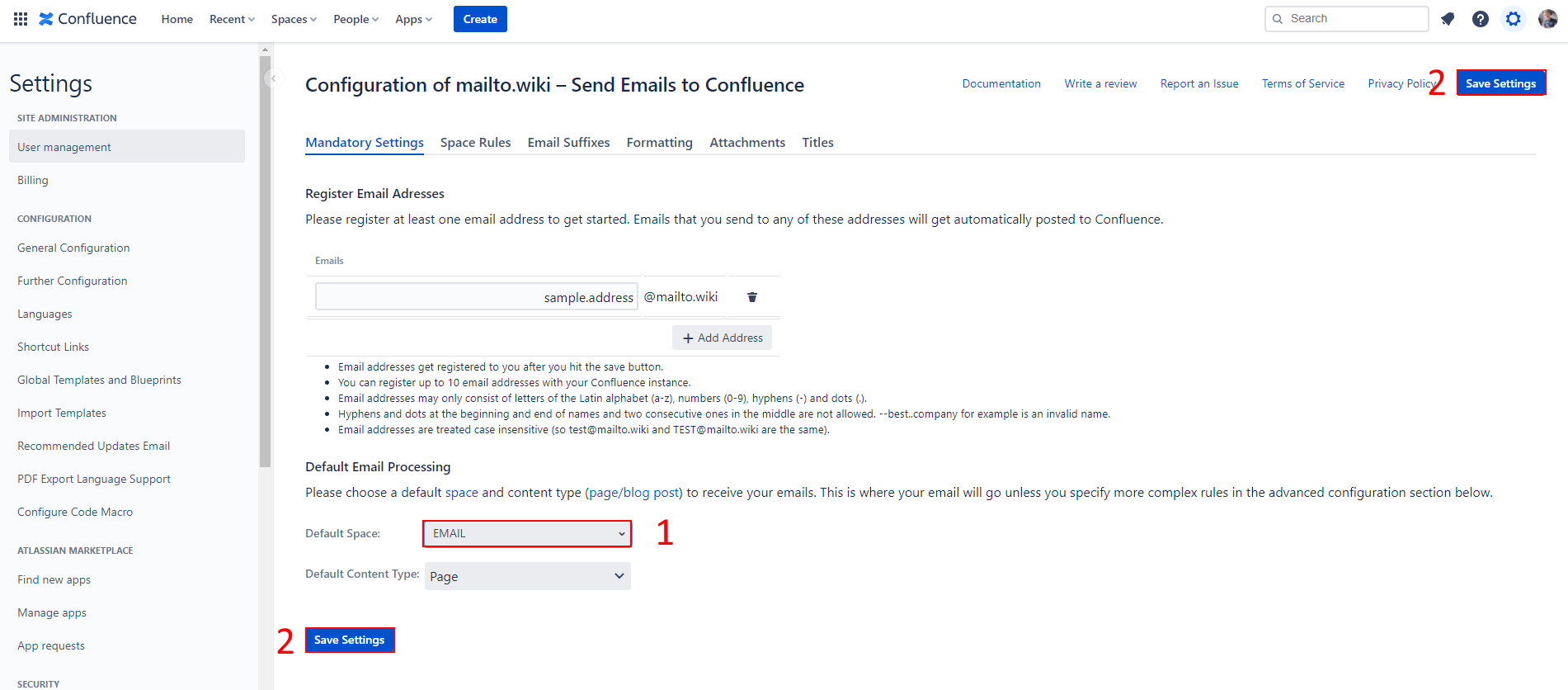 ---
Finally you need to select a default content type. Confluence has two types of contents: Pages and blog posts. Choose whatever fits your needs best.
---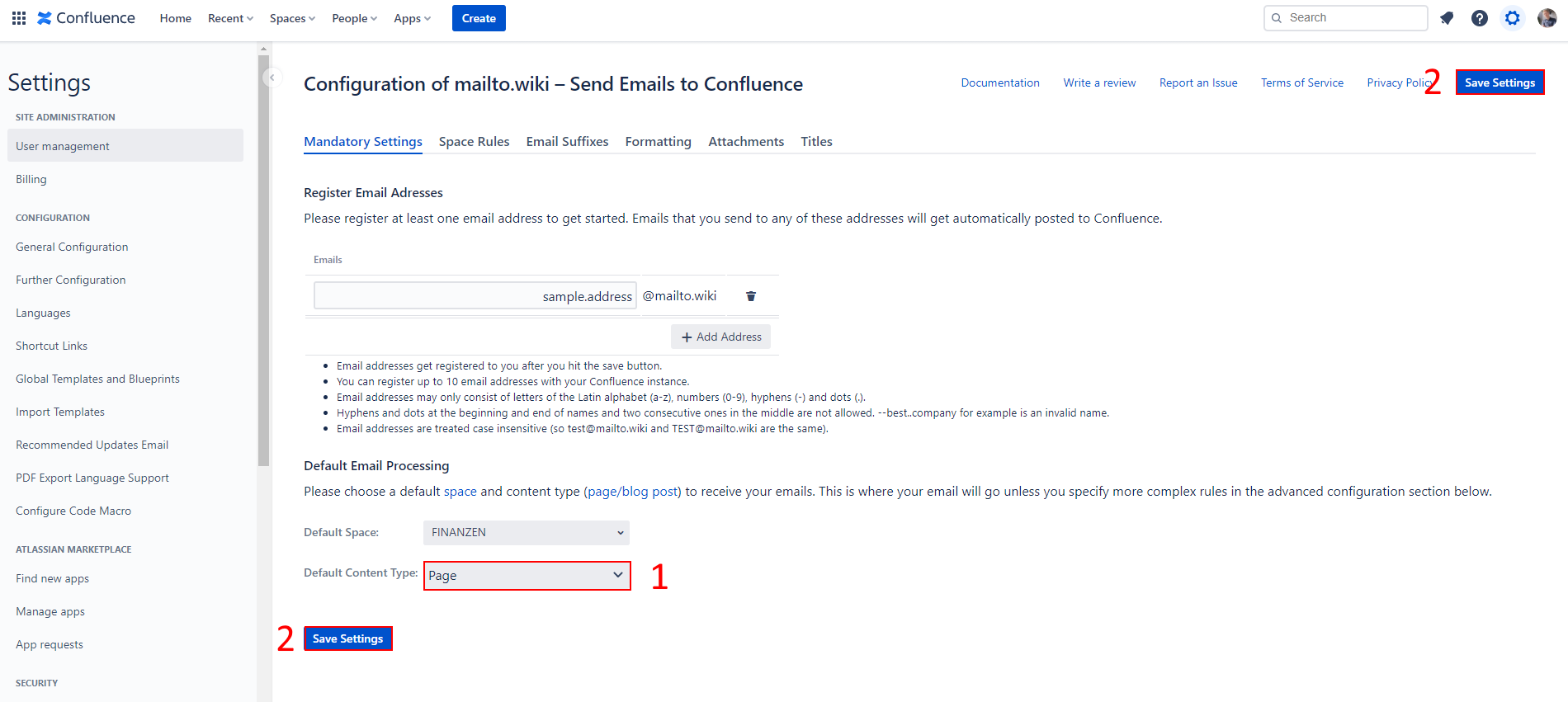 Step 3 - Send your first email
---
Your are now ready to send your first email to Confluence. Open your email program or log into your web-mail provider. Then write an email to the email address you registered above.
---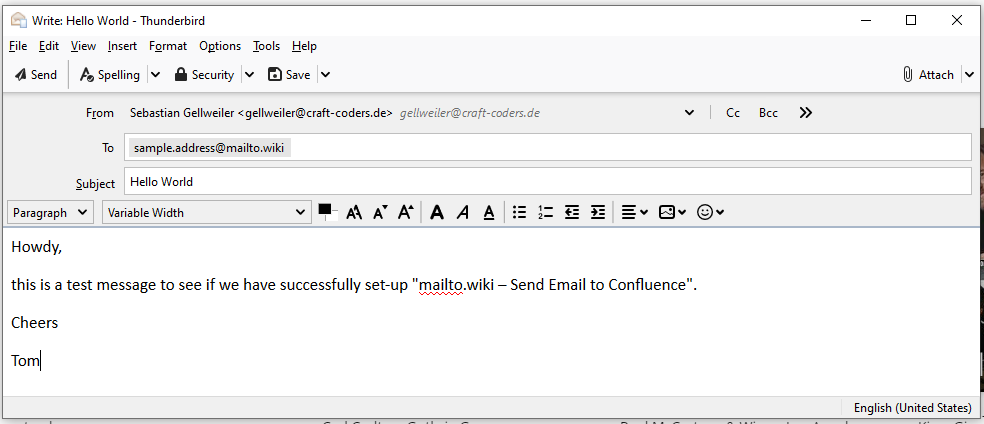 ---
After sending your email wait 5 minutes to give the system time to process your message and go to the default space you configured above. If you configured everything correctly the message will appear in the default space as page or blog post depending on your settings for the default content type.
---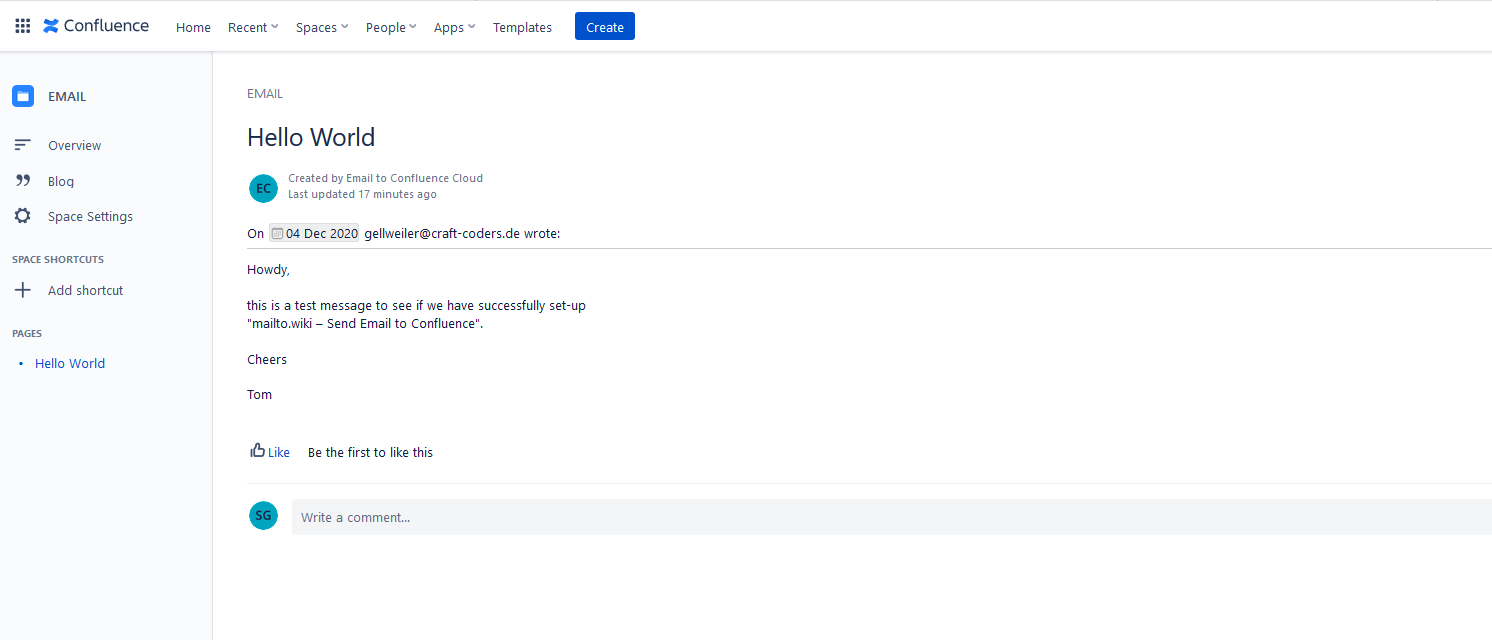 ---
---
You are now ready to Email for Confluence. Try it out and if errors occur or something does not work as expected don't hesitate to contact us via our Help Desk or by sending an email to support@mailto.wiki. If you want more control over where emails go you can use Space Rules.

---