QuickBooks is a popular bookkeeping application developed by Intuit. It is primarily used by little and medium-sized organizations and is available as an on-premise and as a cloud-based version. It can be used to invoice clients, paying bills, producing reports and planning charges. QuickBooks can create monthly and weekly reports. But not everybody in your organization might have access to QuickBooks. If you use Confluence as a wiki, you might want to publish reports there. We can do that with the help of mailto.wiki a Confluence Add-On that allows creating Confluence pages from emails.
This tutorial will show you how you can send a report from QuickBooks to Confluence with the help of mailto.wiki.
Disclaimer: We are the developers of mailto.wiki – Email for Confluence.
Set up mailto.wiki
First you will have to install and set up mailto.wiki. For instruction on how to do so read the documentation for Confluence Cloud or Confluence Server & Data Center.
Allowing Excel files
If you want to not only send reports containing PDFs but you also want to share reports with Excel files you will need to do an extra step.
By default, Excel files are prohibited in mailto.wiki. This is a security feature because Excel files can contain viruses in the form of Excel macros. If you want to send reports as Excel files, you must first allow Excel files in mailto.wiki. You can do so by following some simple steps:
Go to the configuration page
Go to any Confluence page. Then in the menu bar at the top of your screen, click on Apps. Then select "Manage apps" from the drop-down. It will then take you to an overview page where you will then click on the title mailto. wiki. Then click on "Configure".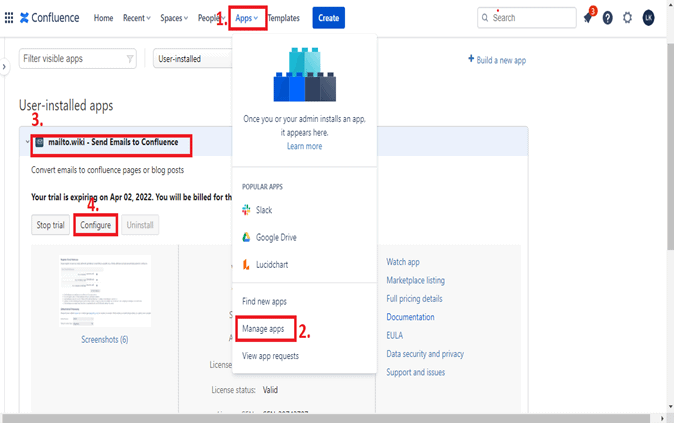 On the configure page go to the Attachment tab. Then scroll down, where you will see File Types. Here is where you will need to add a new file type. Click on the Add File Type button at the bottom. Insert the file type extension and mime type for Excel files in the corresponding fields: extension XSL and application/vnd.ms-excel -excel. Click on Save Setting.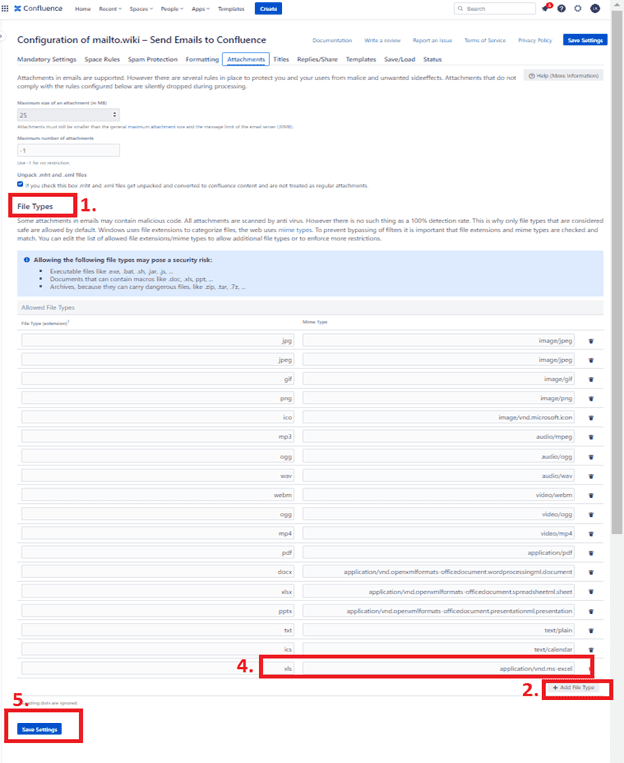 Emailing reports from QuickBooks to Confluence
To email, a report from QuickBooks, go to the menu on the left side and click on Reports. Then select a period from the dropdown next to the report.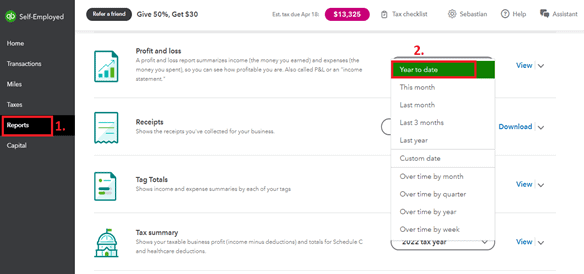 Next click on the little arrow icon▼ next to View and then on email.
After selecting email QuickBooks will open an email dialog. There you can send the email to your mailto.wiki address.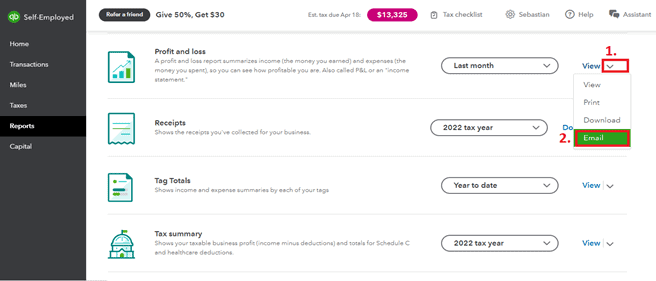 Below are examples of how QuickBook reports will appear in Confluence, either in PDF or Excel format, because QuickBook reports are only available in PDF or Excel format. In Confluence, you will find the single or combined files as attachments in the lower bottom of the page.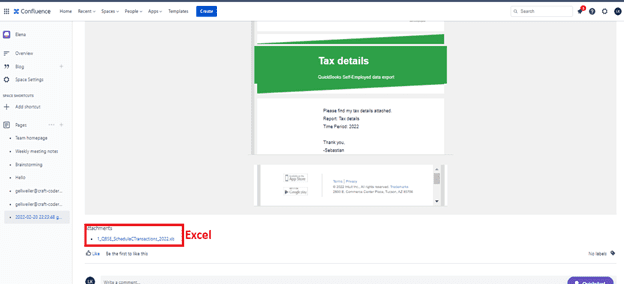 Conclusion
Mailto. wiki allows a quick transfer of monthly or weekly reports from QuickBooks to Confluence, where anyone within the organization can have access to reports easily.
If you have any further questions, you can look at our documentation or email us at support@mailto.wiki.